Boston Celtic Music Festival, January 14, 2006
Highland Dance Boston performed three 10 minute sets of dances at the BCMFest, all to the piping of Phil Ferguson. Thanks to Meyer Billmers for the great photos.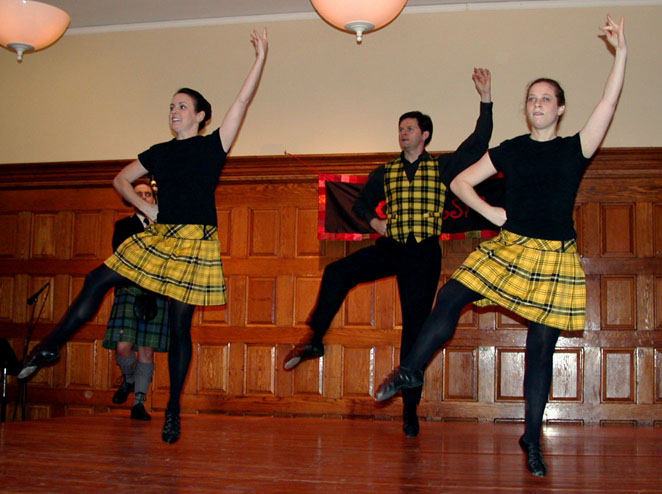 Karen M, Gregor, and Karen B dance Farewell to Nigg.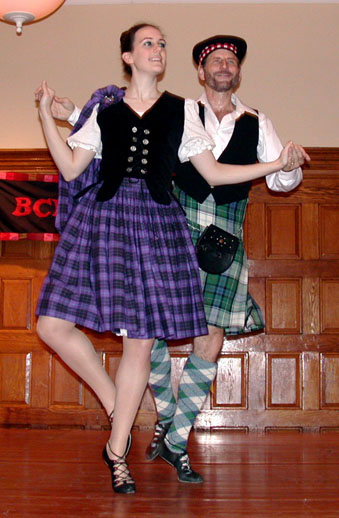 Carolyn and Robert dance Twasome.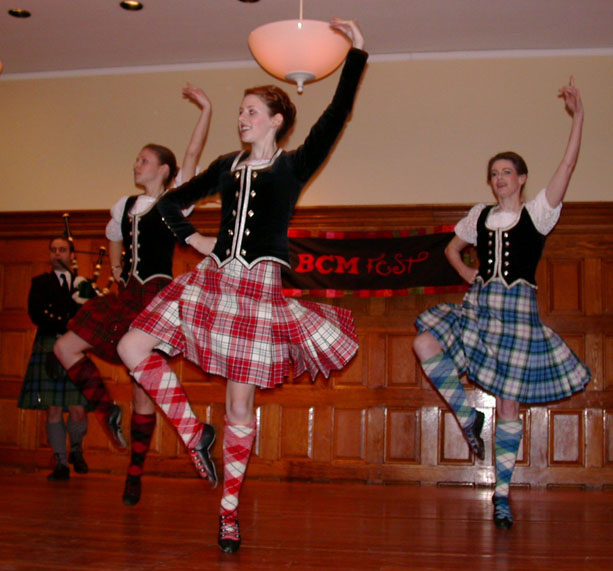 Aileen, Abbie, and Margaret dance Barracks Johnnie.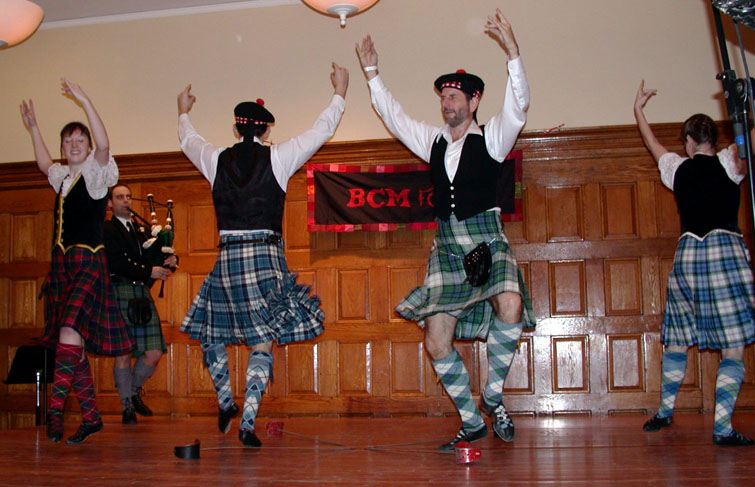 Darlington, Gregor, Robert, and Margaret dance Broadswords.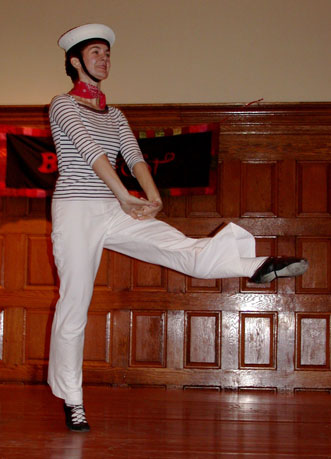 Lindsay dances the Sailor's Hornpipe.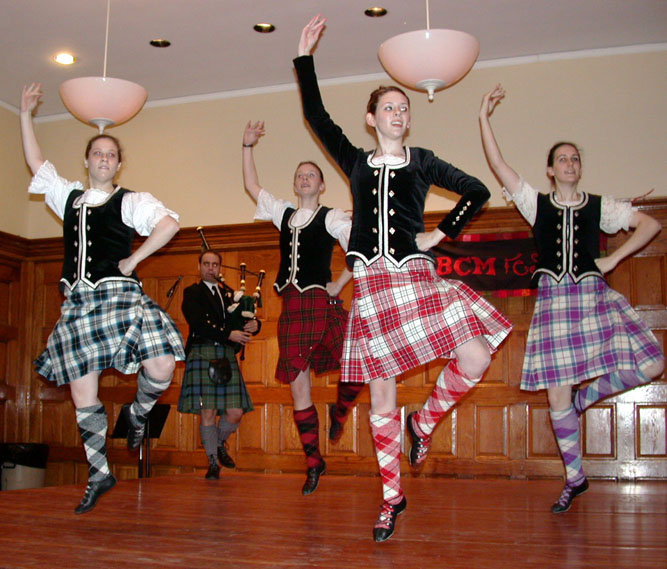 Karen, Aileen, Abbie, and Carolyn dance Seann Triubhas.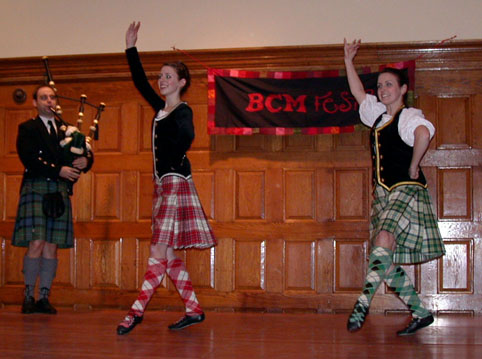 Abbie and Karen M dance Tribute to J.L.MacKenzie.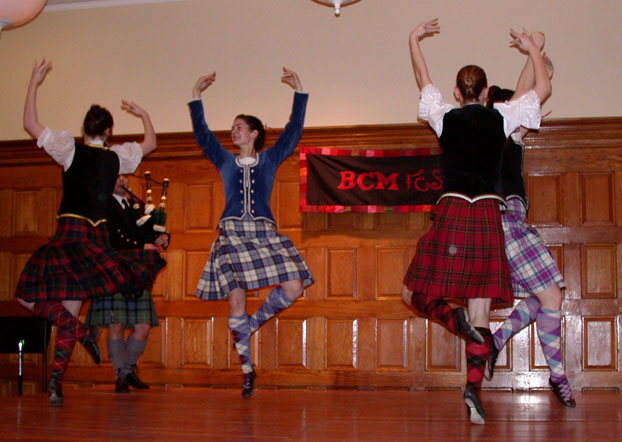 Darlington, Lindsay, Aileen, and Carolyn dance Strathspey and Half Tulloch.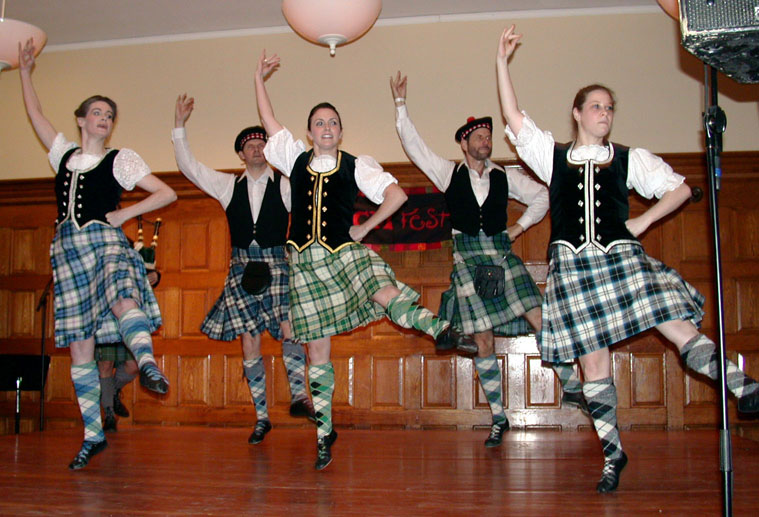 Margaret, Gregor, Karen M, Robert, and Karen B dance Duncan McGillvary.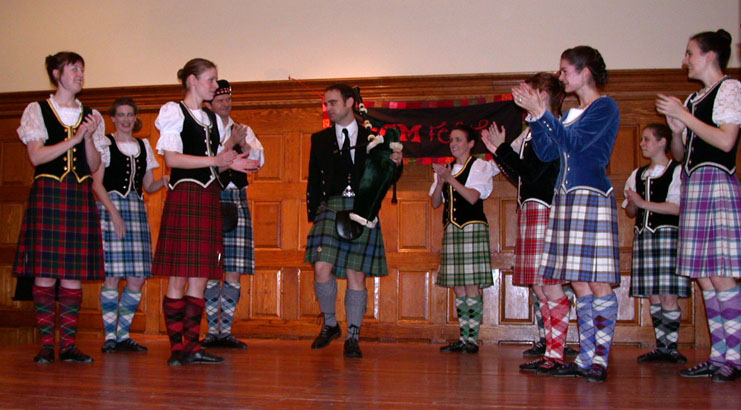 All hail our piper, Phil.