Boston Celtic Music Festival, January 13, 2007
Highland Dance Boston performed a 45 minute sets of dances and music at the BCMFest. Thanks to Meyer Billmers for the great photos.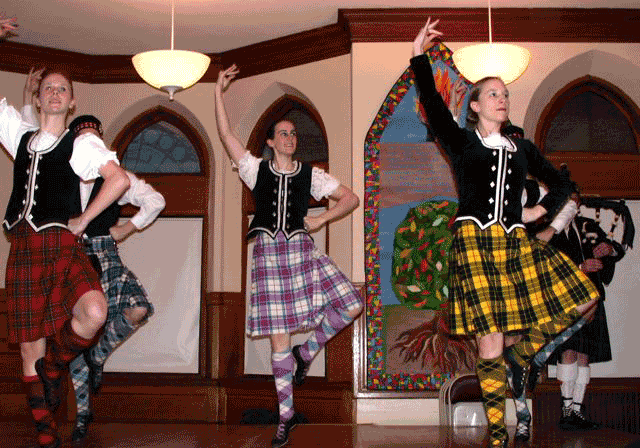 Aileen, Gregor, Carolyn, Robert, and Jen dance the Highland Fling.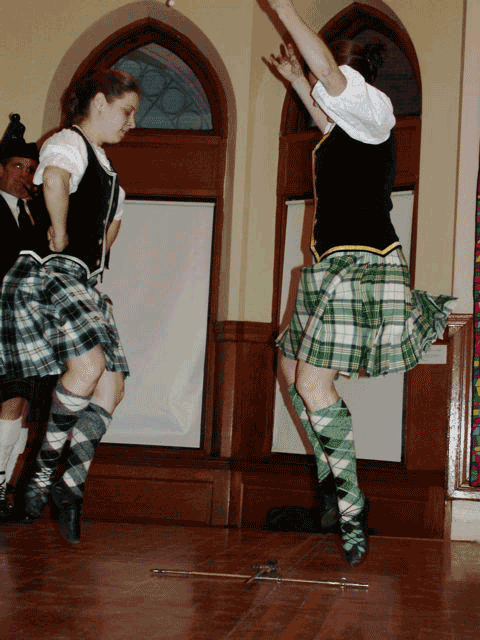 Twa Karens dance the Jacobite Sword Dance.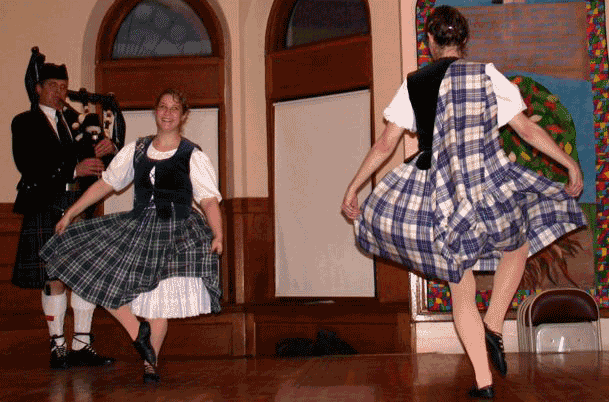 Tom Childs pipes for Debbie and Margaret to dance the Scottish Lilt.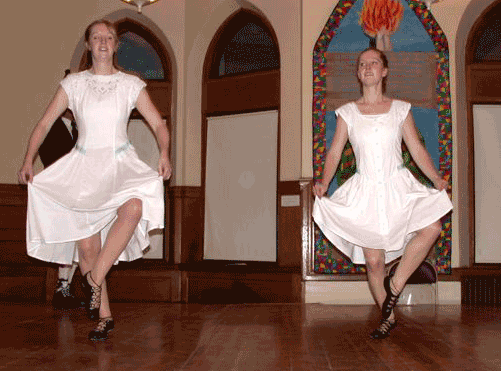 Darlington and Hailey dance Flora MacDonald's Fancy.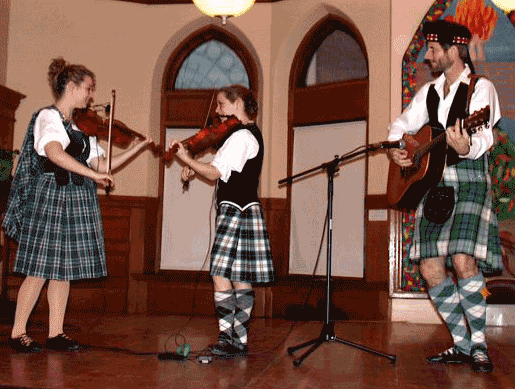 Debbie, Karen, and Robert play an instrumental.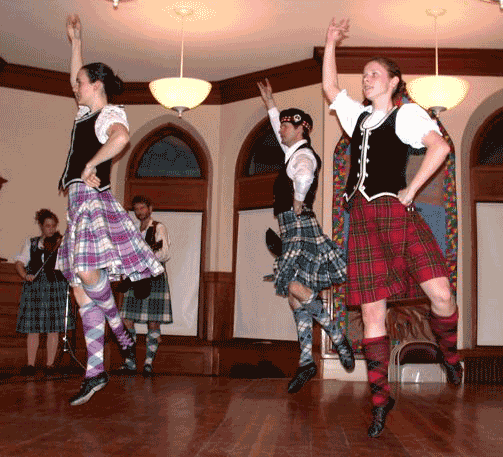 Carolyn, Gregor, and Aileen dance A Scottish Jig.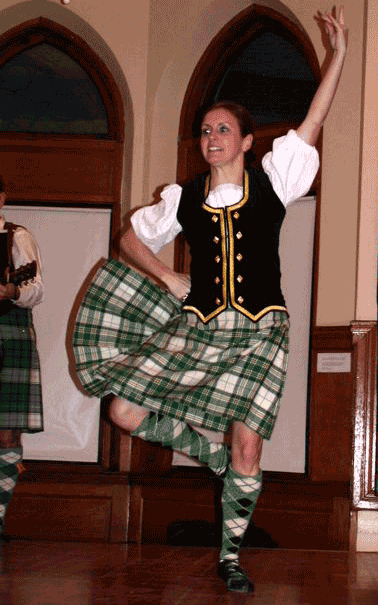 Karen dances Tribute to J.L.MacKenzie.

Jen sings a Gaelic song.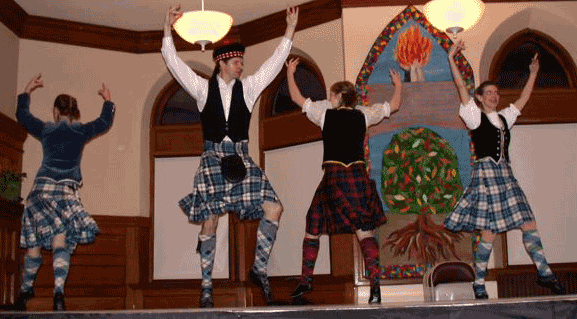 Hailey, Gregor, Darlington, and Margaret dance a Strathspey & Reel to Jen's mouth music.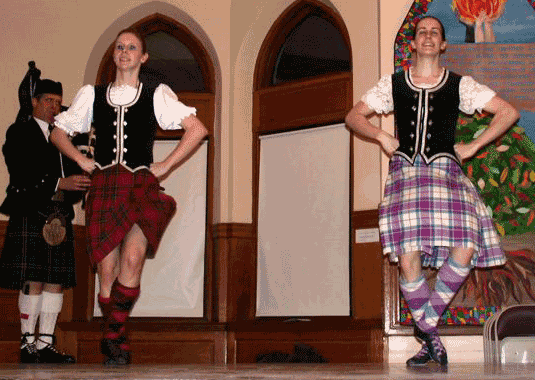 Aileen and Carolyn dance Seann Triubhas.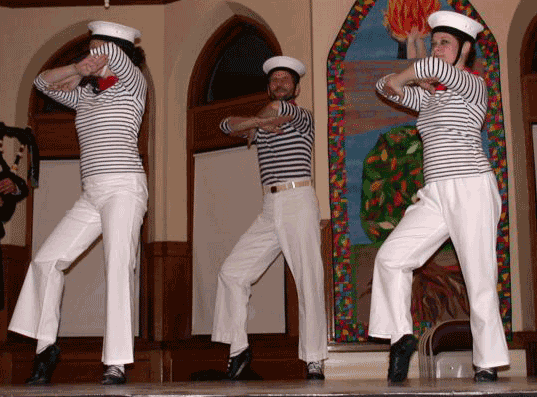 Karen, Robert, and Karen prepare for the Sailor's Hornpipe.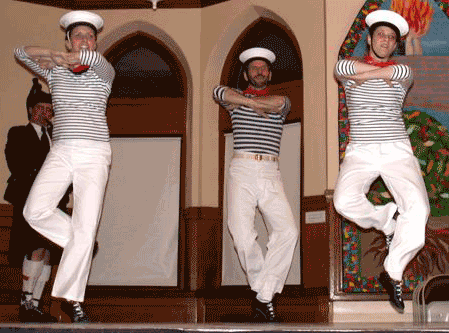 All dance shuffle o'er the buckle.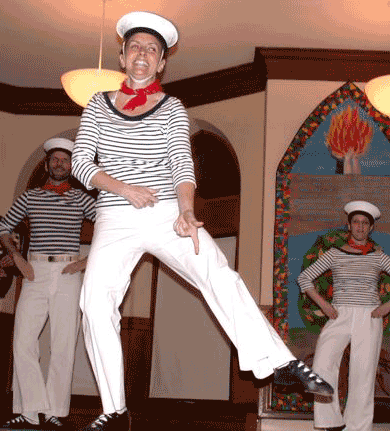 Karen takes a solo.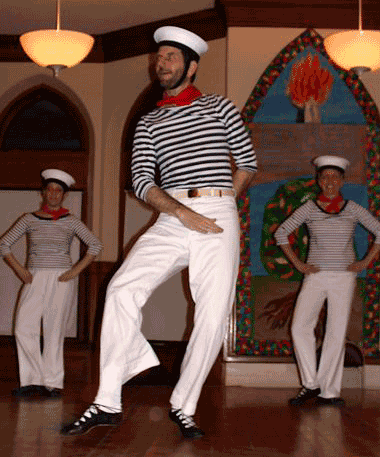 Robert takes a solo.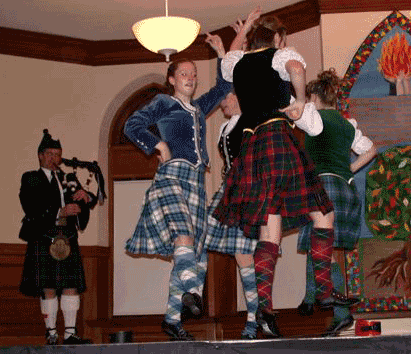 Hailey, Margaret, Darlington, and Debbie dance the Argylle Broadswords.